This has been such a busy week.. Between travelling out of state for Christmas and then New Years, I am surprised I was able to get anything accomplished. Luckily, that wasn't the case and the following bloggers have a brand new look for 2013!

Shipra decided to revamp her blog with a brand new header!
She has amazing taste and I am loving the mix between the Indian bride, the
makeup, and the henna. It all came together beautifully and made my job so easy!
Head on over and check out Shipra's header at her blog, Taneja's Bride.

Princess Polish is a first year law student
who is obsessed with all things nail polish!
I had so much fun working on her beautiful, girly design.
Head on over to Princess Polish to view her new design!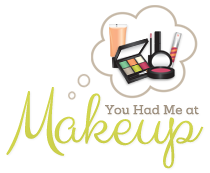 Marisa is a clinical researcher, a student, and a makeup hoarder.
She is originally from California, but is currently living in Texas!
She blogs about all things beauty and I had so much fun working with her.
Head over to Marisa's blog, You Had Me At Makeup, and check out her new look!


Cordia is a nail polish addict!
When she's not painting her nails,
you can find her cuddling with her kitties,
hanging out with her boyfriend, playing games,
and watching/reading sci-fi and fantasy!
I had so much fun on this design and I am in love
with her amazing color palette!
Head on over to cordia's blog, Seriously Swatched,
and check out her brand new design!